EA Realty Family of Companies 
Our land brokerage practice began in Maryland in 1997, when our broker, Stephen J. Ferrandi, was hired as the Director of Land Acquisition for a regional developer.  His job was to purchase land for development as cheaply as possible.  He was frustrated seeing that the landowner – who may have had the land in the family for a hundred years – wasn't being paid fairly, because he or she  simply didn't understand how to value the land; nor was there a land specialist available to represent them in the sale.  The developer/buyer often stood to make a great deal of money by buying and developing the land, because they knew more about the true development value of the land.  In short, it was often an unfair process, because one side knew more than the other. 
In 1998, Stephen quit his job and started his own land practice: focused exclusively on representing landowners when they wanted to sell.  He also earned a Master of Real Estate from Johns Hopkins University. 
Over the last 25 years, Stephen's real estate practice – focusing on the education and protection of landowners – continues to grow to meet the ever-increasing demand from landowners.  Our clients simply want to have someone in their corner to protect them from a buyer who may be more sophisticated than they are in valuing land.   
Stephen's small land practice has grown to a regional land brokerage with multiple offices in six states.   Each office is staffed with local licensed real estate professionals who focus their real estate business on representing landowners.  Stephen and his executive team manage each office hands-on.  All agents are trained by Stephen, and every transaction monitored by our executive team.  Should there ever be an issue, Stephen is always available to meet in person. 
Since our founding, we have brokered land sales approaching $1 billion in value.
Landowners love us…you will too.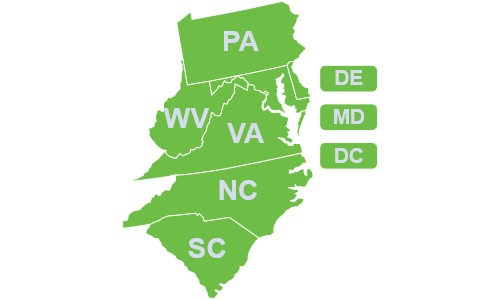 Offices:
PA: Chambersburg
VA: Winchester
WV: Martinsburg
MD: Ellicott City, Westminster & Elkton
NC/SC: Future
Full Bio

Stephen J. Ferrandi
Accredited Land Consultant Principal and Director of Land Brokerage.