A market analysis of a given parcel of land is useful in determining what the highest and best use of the subject property is under various development scenarios. It takes into account all of the adjacent properties that are undeveloped or under developed, as well as projects currently in the land development pipeline and those parcels of land currently under construction.  The goal of market analysis is to determine the likelihood that a project will succeed given the information known about the property, market, and market conditions.  A potential buyer is attempting to answer the following questions. "If I build this, will they come"?  The possible answers are -  go, no go, go with modifications.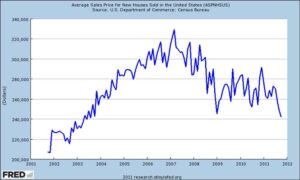 A buyer is using the discipline of market analysis to answer questions and to determine the following:
How many units of a given product type should be built on the subject property?
How many units of that product type are already in the construction process?
How many units are being absorbed into the marketplace on a monthly or annual basis?
What is the price point that is most attractive to purchasers?
What are the options that are of interest to the consumer?
Who is my buyer?
Why would they want to purchase here?
Where do they work?  Recreate? Educate? Worship?
What is the cost to build?
What is the projected absorption of the product type(s) proposed for the subject property?
We are able to complete a market analysis for your project to help address these and other questions.  Our fee is always negotiated dependent upon the complexity required for the market analysis.